Welcome to Wood St Nursery.
We are an exciting children's nursery located in St Gabriel's Church halls on Havant Road, Walthamstow E17 3JF. We take children from 11 months to five years and open from 8am-6pm for 48 weeks of the year. We are closed to registrations for the moment while we get a new softwear package up and running. Please come back in November if you wish to register your child for a place at our nursery. 
Statement on Covid-19:
The nursery has reopened as of the 1st of June, operating a reduced provision under strict government guidelines. Please contact the nursery managers (see below) for more information.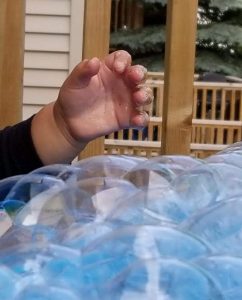 If you have any questions please do email us at admin@woodstnursery.co.uk 
Warm wishes 
Naomi and Beth